Programme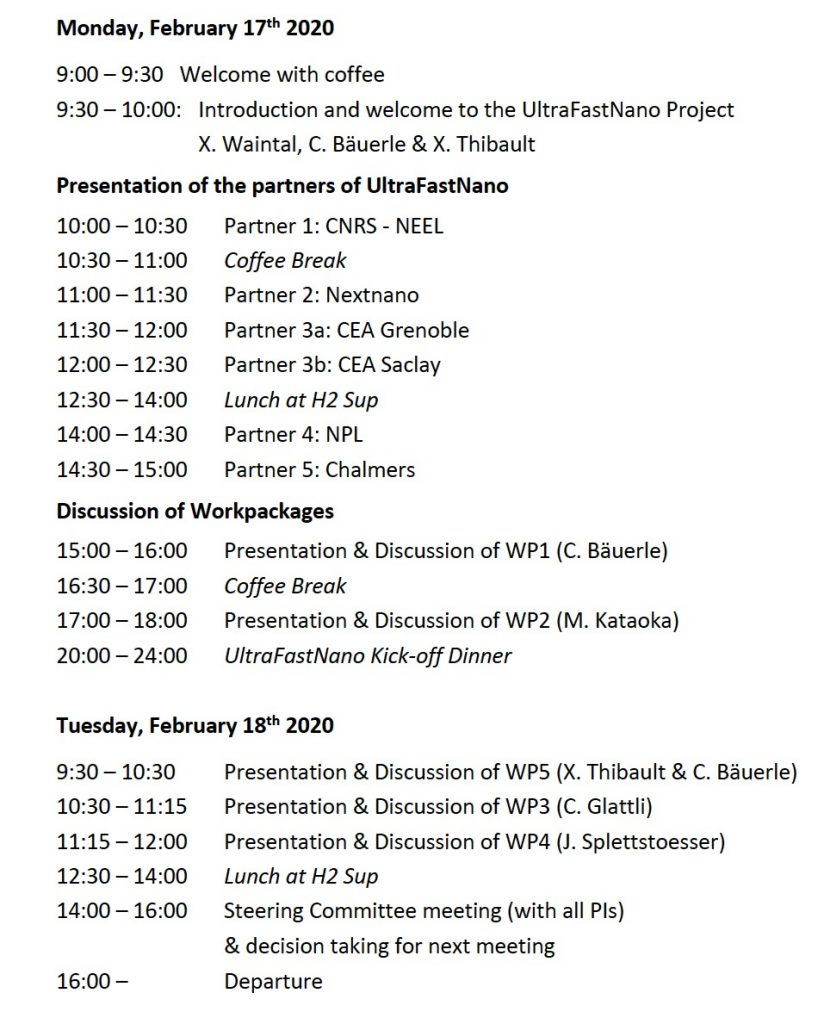 Practical information :
Location
Grenoble, February 17-18, 2020
The Kick-off meeting will take place in the CNRS campus of the Grenoble. The address is Institut Néel, 25 avenue des martyrs, Grenoble, France
Important : you will need your ID card or passport to enter on CNRS campus.
How to reach CNRS Campus
CNRS campus is in front of the tram B (green line on city's map) last stop, directly connected (a few stops) to the main Grenoble railway station and central bus station.
To reach Grenoble, the closest airports are Lyon St Exupery airport (one hour drive by bus, bus running every 30 or 60 minutes depending on time, see Blablabus or Flixbus companies) , Grenoble-Alpes airport (45 minutes drive by bus, Actibus company, few buses per day Sunday-Friday and several on Saturday) or Geneva airport (2.5 hours by bus, a few buses a day by BlaBlabus company, or various train connections from SNCF).
To reach Grenoble by train, get off at Grenoble gare. Grenoble is connected to Paris (Gare de Lyon station) by direct TGV line (three hours, several trains per day).
Find an accomodation
For suggestions of accomodation in Grenoble, and tourist informations, please see the Grenoble tourist office web page. Hereafter are some hotels close to the tramway B (convenient to come to the meeting) :
On the CNRS campus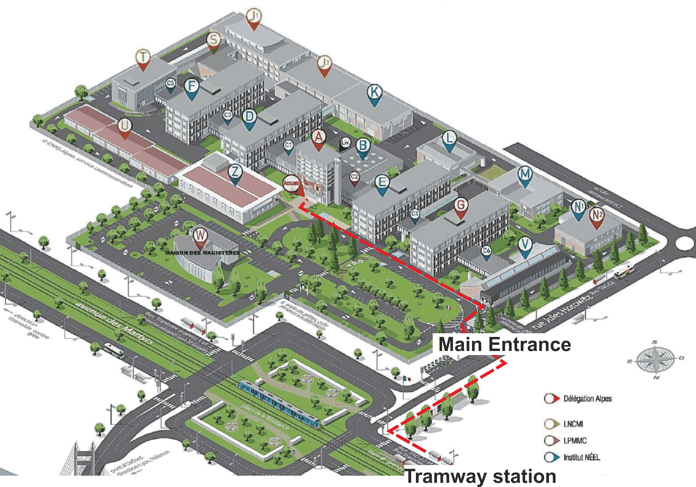 On the CNRS campus, the event will take place in the Institut Néel (Building D) and in the room D420 (last floor).